Welcome to innovation. Let's invent the future together ...
We are looking for inventive minds to develop our projects.
Our employees custom design and develop integrated circuits (ASICs) and high-tech electronic products with the aim of improving the technology of tomorrow.
Our ambition is to continue to satisfy all of our customers by designing ever more qualitative products, while respecting strong ethical values and principles, which are passion and innovation, proximity, fairness and integrity. 'integrity.
If you want to participate in the development of the products of the future, join us!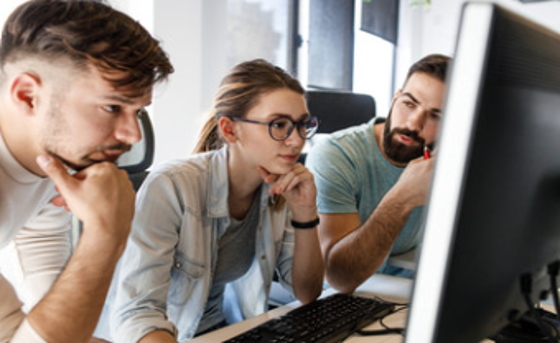 Our passion for technology and innovation, as well as enthusiasm are what drives EASii IC.
We strive for excellence for our customers and want to share this passion with you.
If you want to unleash and express your talent, join our adventure!
Our field of activity is constantly evolving, it is important to constantly innovate in order to remain competitive.
This is why, at EASii IC, we offer our employees the opportunity to develop their skills through a wide choice of training courses that allow them to stay at the cutting edge of technology.
Work / personal life balance
Our employees represent our main asset and we are committed to them being able to express their talent.
in a work environment where life is good.
Family values are important to us and our HR policy is based on the principles of dignity, mutual respect and reciprocal trust.
In order to respond to their balance in life, our employees can benefit from teleworking several days per week.